Shopping Cart
Your Cart is Empty
There was an error with PayPal
Click here to try again
Thank you for your business!
You should be receiving an order confirmation from Paypal shortly.
Exit Shopping Cart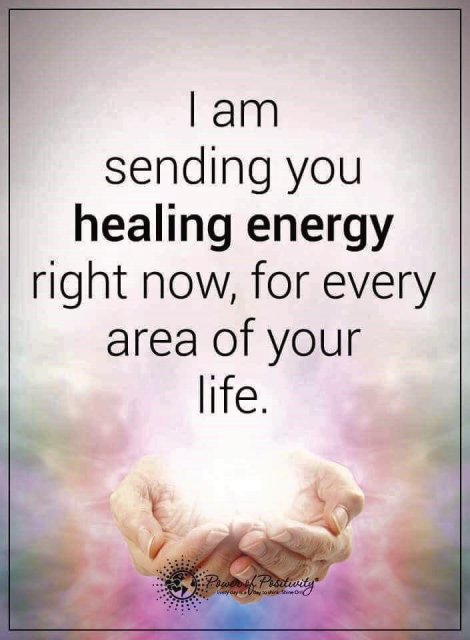 LOVE, LIGHT, PEACE AND HEALING
In these trying times try to stay in as high a vibration as you can, so that anything of a lower vibration e.g. coronavirus cannot enter your body.  So pray, meditate, sing, chant, dance, anything that increases your consciousness and keeps it high.  I send love and healing to you all.  This is a temporary situation and it will pass. 

There is a channelling from Kryon, which is on utube and is called Kryon on Corona.

Hello this Io, so nice to be back, so nice to be here. 
What makes you happy and what makes you sad.  It's a choice.  It's a choice you make every day, today, tomorrow, yesterday you made a choice.  Will I be happy, will I be sad?  If you wake up and think "oh it's a bad day  today  and it's going to be miserable, look at the rain, look at this, look at that", you'll be miserable, you've made that decision already.  And you will have a miserable day.  But if you wake up and look at the rain and say "okay well I've got  lots of other things I can do, so I'll have a happy day and I will do this and I'll do that and I will be happy ."  And then you will have a happy day so the choice is yours, the choice is always yours.  Do you know this, do you realise this, the choice is always yours. 
Happiness does not come from without yourself, happiness comes from within yourself.  Happiness is a feeling that you get when you want to be happy.  Yes you can be happier maybe when you meet with people,  but to be happy all you have to do is think happy.  If you can't think that then try and think of a happy time, a happy time when you really enjoyed yourself  and  you laughed and you laughed and you laughed. Think of that happy time, think of that joyous time, go back to it, feel it, understand it, create it in today, in the now and then be happy, feel that joy, feel that happiness, feel the laughter.  For you can only be happy when you want to be.  If you want to be sad and miserable well so be it, that's your choice.  It is your choice, nobody else's.   So allow yourself to make the choice of freedom of happiness, because when you're sad, yea you are like in a prison, behind bars, you are deciding to stay in the gloom, in the doom.  This isn't happening, this isn't happening.
But if you decide to be happy, then you can decide actually I'm going to break down the bars. I made them, I'm going to  break them.  So be happy, think of things that could make you happy, think of what could possibly make you happy today, tomorrow anytime you think.  Just remember you have the choice, you have the choice.  So be happy, laugh, giggle, watch a comedy programme, anything that makes you smile, that is good.  Hear a baby's laughter, watch a dog or a puppy playing, any animal especially small animals, small baby animals always make you smile.
So be happy, be happy in the moment each time you raise your happiness, you will feel better about yourself.  And if you find it really really hard to smile then make yourself smile, make your facial muscles smile.  You will feel so silly you might even laugh at yourself.  Now wouldn't that be a breakthrough.  So smile,  smile, smile, laugh and be in the joy.
Pam has a favourite poem.  "Smiling is infectious, you know not what you do, when someone smiled at me today, I caught myself smiling too, as I passed around the corner someone saw me grin, and then I realised I had passed it on to him" and so it goes on.  When you smile you pass the smile to others, so when you see someone smile or laugh, feel the laughter with them, feel the smile.  Enjoy life.  Life is for enjoyment.  Enjoy your life.  Make that choice to enjoy your life.
Love and blessings.  I am Io.
Channelled in body by Pamela Goodall.
14th August 2017 - Happiness Within
Antilles here with others.  We ask you to find your happiness within.  When you find your own happiness, then other people are attracted to your happiness and so they too find their happiness within.
When you have happiness within you attract what you desire.  Each and every one of you has different desires and needs.  This is the way, as you are all unique and special.
So find your own happiness to bring to you what you desire or feel you would like in your life.  This is the way to bring it to you.  Happiness within creates love for yourself and others and so love is circulated out to your people as you grow in love and joy.
Blessings to you all with love, happiness and pure joy.
Channelled by Pamela Goodall
This is a poem that I love, author unknown.
Smiling is infectious,
You catch it like the flu,
When someone smiled at me today,
I started smiling too.
I passed around the corner
And someone saw my grin,
When he smiled I realized,
I'd passed it on to him.
I thought about that smile,
Then I realized its worth,
A single smile, just like mine,
Could travel around the earth.
So, if you feel a smile begin,
Don't leave it undetected.
Let's start an epidemic quick
And get the world infected.
/