Shopping Cart
Your Cart is Empty
There was an error with PayPal
Click here to try again
Thank you for your business!
You should be receiving an order confirmation from Paypal shortly.
Exit Shopping Cart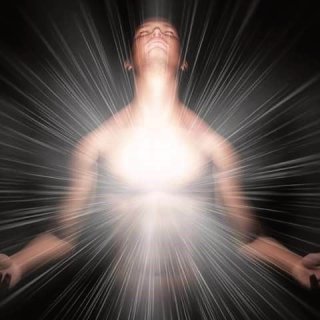 31st January, 2020 - The Journey
Hello we are the Arcturians.  The subject today is Peace.  What else would we wish to talk about?  We talk about Love and we talk about Peace.
But how do you achieve this?  Many people of Earth, of Gaia, are now waking up and understanding the journey to the Light.  Some however, are awakening but do not understand the journey. 
They are very eager and wish to be doing great work for the Earth, without realising that first they have to work on themselves.  They do not realise that they must eliminate the darkness they carry inside, so that they can become the Light.  They do not realise that the darkness they hold contains many emotions from their past.  Emotions such as anger, as revenge, sorrow, envy and any of the other negative emotions.  These must be cleared and cleansed.  This is not easy, for the journey to illumination is a hard one.  There are many ways to release these negative emotions, which are all available on your internet. 
Then of course, forgiveness and love must be given, which is even harder.  And there are many levels and lessons to be learned from this.  And all of this to empower you, the learner, to help you to lighten yourself and become peace.  Then dear ones, you can really start to work for the Light in a stronger way.  Well done. 
We are so amazed and delighted that so many of you have taken this journey and that so many more are willing to go on the journey.
Blessings to all.
Channelled by Pamela Goodall
Merlin and Merlia - 15th July 2019
We are here together.  Two sides of the same coin. Divine Masculine and Divine Feminine.  Merlia you have channeled with before as the Divine Feminine.  Now it is time for the Divine Masculine to come to the planet. 
There is also magic and you know that magic is only something you don't understand.  There will be magic in the Divine Masculine coming forward to be with the Divine Feminine.  Change will be noticed.  Notice the babies, the children, they will come in with this. 
How wonderful for Gaia.  Love and peace will be there for the Divine Masculine and the Divine Feminine will complement each other.  One for support and strength and the other for love and forgiveness.  Each will marry with the other to create a beautiful life on Planet Gaia.
Channeled by Pam Goodall
30th July, 2018 - Merlia - Love the lessons
Hello this is Merlia, here I am again, come to see you, come to give you a message of love and joy.  A love that forgives, a love that is always there, a love from Creator God.  A love from the Divine Feminine, a love also from the Divine Masculine. 
Love conquers all, as you know, love conquers fear and hate.  So love one another, this is the Prime Directive that all of you have ever received.  Love one another.  All is One, so all is One, all is part of the whole, every single one of you on planet Earth, those you like and those you don't like, they are all part of the One, they are all part of the Creator, so love one another. 
You come to planet Earth to learn lessons.  You come to planet Earth to end cycles. You come to planet Earth to teach each other.  So for those that you don't like, are they there to teach you?  Yes of course they are.  They're teaching you something, think about what you are being taught.  Think about how you are being taught.  Think about the whys and the wherefores.  It's all part of learning.  The learning comes when you realise that you have been going round in a circle,  doing the same thing over and over and finally you find the answer, what you should do to overcome it.  And what is the answer, the answer always, always comes with love.  It comes from love.  Love is always the answer, remember this. 
You're like young children growing and so we say to you learn the lessons, learn to love, learn to forgive, learn to leave behind the negative things, the not so good things.  Learn to leave it all behind and live in the now, in the instant, enjoy every second, every moment of your life, your existence on this planet.  For you came with a purpose, you came to better yourself.  You came, you volunteered, you came to show your light, to spread the peace but first you have to clear yourself of all negativity. 
So do this and shine your Light.  Shine it bright for all to see.  Be the lighthouse in the darkness so that others can see your Light and be drawn to it and also want to be the Light.  This is your purpose.  This is your goal.  Be the Light, the Shining Light of God/Creator. 
I am the Divine Feminine, Merlia.  Namaste.
Channeled in body through Pamela Goodall
23rd July 2017 - Clear Out Your Life

We are the Arcturians.  well the pace is picking up for now the Lion's Gate is opening and stronger and higher energies are being sent to Gaia, to your world.
if you haven't done so already, it really is time to clear out your life.  Clean and clear your home, then clean and clear yourself.  Discard old habits.  Release old thought patterns.  Remove all negative emotions that are still held in your body.
Forgive those that have hurt you in thought, word or deed.  Then forgive yourself for negative things you have thought, said or done, even if you did those things without thought of the consequences.  (Remember that to forgive someone you do not have to condone what they did.)
Then learn to love each and every one of you.  Did not Jesus when on your planet say that everyone was your neighbour.  All humans are loved unconditionally by God the Creator because they are the Children of God the Creator.  Learn to love unconditionally in the same way.  (Remember that to send love to a person you do not have to like them.)
As you release, forgive and love you allow yourself to carry more light and to raise yourself in a higher consciousness and you flow, not flounder, through the stronger waves of energy that are coming.
So well done all humans who do this, for then you can help your planet light up and overcome the darkness upon her.  You become a Lightworker, working for the whole planet and as you do so you work for the whole galaxy and all of creation.  So well done.
Explanations in italics by Pamela  Goodall.
Channelled by Pamela Goodall
7th July 2017 - Release the Negativity
Kuthumi here.  So let's lay it on the line.  Those that do not declutter their minds, their emotions and learn to forgive and love (unconditionally is best) will be left behind.
So it is time, we of the Spiritual and Angelic Dimensions have all been giving the same message in different words and ways, but still the same message, release the negativity within you.  When you do so, you become lighter.
Some of you say "how do I do this?".  Join a spiritual group for help, look online for meditations to release, go to a spiritual fair and be in the atmosphere and listen.  Open your eyes and ears.  The answers are not hard to find.
Some of you having found the answers, do not want to forgive and release.  This is your choice, but I can guarantee you that if you do this releasing you will feel so much better in yourself.  Once you start to release what we call the darkness within you, you will want to release it all. 
So release the anger and by so doing release the pain within yourself.  Forgive and thereby give yourself the present of peacefulness.  Release sorrow by knowing that loved one who are in spirit are not far away, in fact they are with you always. 
Release any hurting darker thoughts and emotions that go with this negativity within you and in so doing you allow yourself to rise in consciousness and will rise with the planet to the 5th dimension.  Some of you will rise to the 6th or even 7th dimension, for the more you release the lighter you become.
So many have said this time and time again that as each person clears darkness from themselves and becomes lighter that the planet, your planet, Gaia will rise in consciousness and so darkness on the planet can be eliminated.  For Light overcomes the dark.
Darkness cannot live in the Light.  So raise the Light higher and higher and higher.  In this way the Light finally defeats the darkness and then dear friends, then you will have peace on your planet.  And so it is.
Lord Kuthumi.
Channelled by Pamela Goodall
26 July 2016
We are the Arcturians.  We wish to talk today about peace in your hearts.  Over and over we have said you must have  peace in your hearts before you can have peace on earth, your planet.
So how do you have peace in your heart?  Well you release from yourself all negative energy that you have kept within you.  All of you have gone through experiences where you have been angry or sad, upset or annoyed.  All negative thinking which humans tend to push down inside themselves and say "I coped with it".
Well that was okay for then, but not for now.  All the negative thoughts that you have pushed inside yourself while coping is still there, deep inside yourself.  Do you think this is peaceful?  Of course it is not.  So this negativity within each of you has to be released, so that you can become the peaceful person that wants to create peace in the world.
How do you release this negativity?  Often by forgiveness, which is the greatest gift you can ever give yourself.  When you release negativity by forgiving others and yourself, you will feel lighter and you will be lighter, without that darkness inside you.
So work on yourselves humans.  Work to become peace inside.  We realise that this is hard for you.  But although the work is hard, it is well worth doing, even if you do it slowly.
Be the peace to change the world.  As you sow peace, peace grows on your planet.  And so it is.
Channelled by Pamela Goodall
19/2/2015   

Hello we are the Arcturians.  Love is the answer to everything.  Love is always the answer.  Love conquers hate.  Love forgives.  Love changes people.  So be the love and conquer any hate you hold in your heart, even for those you think are hateful.  Everyone is a child of God and is serving some purpose.  Just because you don't see that purpose, is it right for you to judge and hate.  So let it go, hate does not serve you.  Hate is demeaning for you and hurts your soul.  Leave hate behind and learn to love.  Learn to love unconditionally, no matter what someone does.  Learn to love everyone in the world unconditionally.  

And when you have conquered any hatred in your heart, then learn to forgive.  Forgive those that hurt you.  Jesus said that when someone slaps your cheek, show them the other cheek.  Jesus forgave everyone.  Learn to forgive unconditionally and to all of God/Creator's children.  Learn also to forgive yourself.  You may not have done terrible things, but every human has said something that hurts another at some time in their life.  So forgive yourself and ask for forgiveness from those you hurt.    When you give love and forgiveness this changes people for the better.

Love and forgiveness changes you and you become a better person.  Love, especially unconditional love conquers everything and brings peace.  So be the love, send the love and forgive, forgive, forgive.  Allow no hatred to enter your heart.  Keep your heart filled with unconditional love, then you will feel the peace inside.  When you are peaceful inside, then others will feel your peace and love and want to be like you.  They will want to follow your example.  Be the wonderful example you can be, full of love and peace.  Blessings. 

Channelled by Pamela Goodall
/