Shopping Cart
Your Cart is Empty
There was an error with PayPal
Click here to try again
Thank you for your business!
You should be receiving an order confirmation from Paypal shortly.
Exit Shopping Cart
5th April, 2020
Merlia - The Divine Feminine and Unconditional Love
Hello this is Merlia, we haven't spoken for a while, but now is the time.
The Divine Feminine is rising.  The Divine Feminine is changing, growing stronger, not just in females, but also in the males.  Balancing male and female, not dominant, just equal.  This is as it should be.  The male energy and the female energy, both compliment each other.  Both are there for a purpose. 
But for too long the male energy has had the dominance and now it is time to balance, to balance the feminine with the masculine.  And the feminine is rising to this challenge now.  As I said before, not just within the females, but within the males as well.  For females also have a masculine side and so the males have a feminine side. This is as it should be.  Balanced, balanced  energy, neither too dominant, each  working together in cohesion, working together to make the world a better place. 
And it is becoming a better place.  You may not feel this right now, for you are going through a hard time on planet Earth, on planet Gaia.  But this is changing the energy, this is changing everything for you.  So do not fear, but instead go into Love, Unconditional Love.  Send out Unconditional Love to everyone on the planet, especially those in fear.  For there is much fear on the planet now, but fear is not good, anxiety is not good, stress is not good.
 So send out that unconditional Love to allay those fears, to allay the stress, to allay the negativity and to bring everything into positivity.  So that Gaia may rise higher and higher, for a new Portal has opened and the energy is pouring in.  Allow yourself to flow with this energy.  Allow yourself to flow.  Put no barricades up with fears or stress, instead open yourselves to Love, the purest Love, Unconditional Love and allow this to be within your soul, your heart, your mind.  Allow this to be You, totally You, Unconditional Love, for that is the God energy, the Creator energy, the strongest energy of them all. So be in the Love, the Unconditional Love with the Divine Feminine.
Thank you dear friends, thank you.  I am Merlia.
Channelled through Pamela Goodall
18th April 2020
Channelling from David, King David of the Bible - Love and Separation
Hello this is David.  I come to you tonight to speak of love and separation.  At the moment most people on your planet are feeling this separation due to the fact that you are having to isolate for the good of all. This is so you don't pass the virus willy nilly between you and make it worse.
During the Black Death, those who had money isolated themselves as much as they could.  This saved some at that time, but not all.  For those who had already contacted the Black Death took it with them. 
Now you are being asked to keep separate, to not pass this deadly virus to others. You find this hard but know that it will not be forever, there will come a time when once more you can walk around your country and mix with others. 
However, be patient, what would be the good of mixing with others too quickly.  The virus would be free to jump from person to person if this was so.  So be patient and stay separate as much as possible.  Remember that as well as taking practical steps, there are spiritual solutions too.
Create a Ball of Light around you for protection.  Make this ball of Christ Consciousness Golden Light and with sparkles of Archangel Michael's Blue of Protection.  Fill the ball with the Adamantine/Diamond Light of God/Creator.  In this way you will keep yourself in high vibration, so that low vibration cannot reach you. You are protected.
Do this for others who you love and put balls of protection around your houses.  Keep your energy high and know that this is good.
I am David, King David from your Bible and I love you all dearly.
Channelled by Pamela Goodall.
Io - 4th July 2018 - Change the Energy
This is Io, hello it's nice again to be here.  I always love coming and visiting your planet before I come in and after we've spoken, I go and look around the planet.  I just love it, it's so beautiful.  I can't believe how people could destroy it so.  And I know that many people on this planet, on Gaia, are horrified at what's been done to the planet too. 
So what can you do about it?  You can ask your governments to tell the businesses to stop creating plastic.  That would be one good thing.  And then you know that energy can be changed.  You know this, your scientists have told you.  Einstein told you everything in energy.  Energy can't go away, energy can only be changed. 
So if everything is energy, plastic is energy and plastic can be changed, from plastic energy to pure energy.  So why wouldn't you do that.  The more of you that do it, the more plastic will be changed, so just change it.  Change it, it's so wonderful when you can do things and just change your planet.  You know this is possible.
And send love to your planet, your planet so needs your love, your Mother Gaia needs your love.  She doesn't actually need you, but she does need love.  Mother Gaia/Earth will survive, but the human race needs to change its habits if it wants to survive.  Change your planet, change your ways, and then you can dissolve the plastic into pure energy by sending it love, by matching the frequency to pure energy.
Just one small bit and then a bit more and then a bit more.  And as each one of you starts to do this more parts of the planet will be cleared and cleansed.  It can be done, it's been done on other worlds.  Don't think you're the first, other worlds too have tried to destroy their planet.  But then they realised in time and so you can do this too. 
We can send you love, we can send support, but you must do this work.  You the people of Earth.  We know you can do it.  We believe in you.  I am Io.
Io is one of the three Arcturians who used to send me words.  Now he comes within me to channel.  Pamela Goodall
23rd July 2017 - Clear Out Your Life

We are the Arcturians.  well the pace is picking up for now the Lion's Gate is opening and stronger and higher energies are being sent to Gaia, to your world.
if you haven't done so already, it really is time to clear out your life.  Clean and clear your home, then clean and clear yourself.  Discard old habits.  Release old thought patterns.  Remove all negative emotions that are still held in your body.
Forgive those that have hurt you in thought, word or deed.  Then forgive yourself for negative things you have thought, said or done, even if you did those things without thought of the consequences.  (Remember that to forgive someone you do not have to condone what they did.)
Then learn to love each and every one of you.  Did not Jesus when on your planet say that everyone was your neighbour.  All humans are loved unconditionally by God the Creator because they are the Children of God the Creator.  Learn to love unconditionally in the same way.  (Remember that to send love to a person you do not have to like them.)
As you release, forgive and love you allow yourself to carry more light and to raise yourself in a higher consciousness and you flow, not flounder, through the stronger waves of energy that are coming.
So well done all humans who do this, for then you can help your planet light up and overcome the darkness upon her.  You become a Lightworker, working for the whole planet and as you do so you work for the whole galaxy and all of creation.  So well done.
Explanations in italics by Pamela  Goodall.
Channelled by Pamela Goodall
1st June 2017
Hello, Antilles here.  This is not what you expected is it?  You expected everything to fit into place and everything would sail nicely along towards peace after your year 2012.
Well you've hit a few lumps and bumps.  It was never predicted for everything to go easy.  Lightworkers may work in the Light and expect things to flow.  But don't forget you have third dimensional beings still on your planet.  They don't want things to change, so what do they do?  Well of course they provide the lumps and bumps you have experienced.
We know that this will sound as though we treat what's happening on your planet lightly.  Not so.  We too had to pass through this process to get to peace.  Do you think you are the only planet to have wars.  Not so.  Many do.   Some, like mine, manage to bring the love and light and disperse war and negativity, so there could be peace.
So do not despair.  Others have gone through this before and won.  You too can win.  You can win peace.  So spread more and more Light and Love upon your planet so this may happen.  Live in the Light.
25 March 2017

Antilles here.  As you so rightly think it is time to relax and go with the flow.  As higher energies reach your planet, it is difficult for you to relax.   Humans, it seems, tense up instead.
It is now time to learn to relax in the newer energy.  As you relax you will find things work more easily for you.  The more you tense up, the harder things will be.  So relax.
Think of this as what you give out, so you receive.  You understand that concept.  You know that if you go into a room of angry people it attracts you to be angry.  When people are angry nothing gets done.
If instead you give out a relaxed and restful energy, this is what you receive and so things happen easily for you.
So try to stop being frustrated by this new energy, learn to live within it.  When you learn to live in a relaxed way and go with the flow, then everything will sort itself out and work more easily for you.
This works with everything on your planet.  Do not get into anger, instead be empathetic and understanding.  Realise that people and things that frustrate you are working for your highest good, for they are teaching you.
It is okay to be passionate about your work, cause or your planet, as long as it is for the highest good of all and you are not in a negative emotion.
Working together in a safe relaxed way, giving out only good will bring the same back to you.  So relax my friends.  Relax and go with the flow.  Each and every one of you will benefit from doing this.  So relax. 
Blessings to you all.
Channelled by Pamela Goodall

22nd February 2017
Hello we are the Arcturians.  The earth, your world, is moving on up and is in another energy.  This is hard for you to cope for you have never felt this before.  This is refined energy of the fifth dimension, so therefore you need to refine yourself.  How do you do this?   

First you release all or most of the negativity within you.  Then clear and cleanse yourself, your aura and your chakras.  Also balance your Yin/Yang energy, this is the male/female energy within each and everyone of you.

It is helpful to you if you love yourselves, not only your soul, but your bodies and minds too.  For love is always the answer.  Love defines who you are.  Love refines you.  As you become lighter having removed negativity in your body and mind, so you move on up through the layers of each dimension.  Allow yourselves to grow.

Many of you are having what you call Ascension Symptoms.  Send love to all symptoms that you feel.  Each of you is being adjusted to the new energy so allow this to happen and send love to your body and mind. 

Allow new thoughts to arrive, even if you feel they may be strange.  Perhaps as you grow or talk to others you will find they are not so strange. 

So allow yourself to relax and go with the flow.  This is the easiest way for you as a soul in a human body.  Just relax and send yourself love.  Love conquers all and will see you through.

You are doing magnificently.  So well done.
10 February 2017
Antilles here.  So nice to communicate with you and to be able to pass messages of love and light.
For we are all love and light, did you know that?  All of creation is made of love and light, nothing more, nothing less, just love ad light energy.
For love and light are energies, energies of the creator, who is the one and only.  We are all part of the Creator, for we are made of God particles which are Love and Light.
You often say "All is One" and so it is, for everything is the Creator, just being seen as different densities of energy.
So love one another, how can you not love your Creator, who is within you.  And indeed how can you not love yourselves, for you are God the Creator.  And so it is.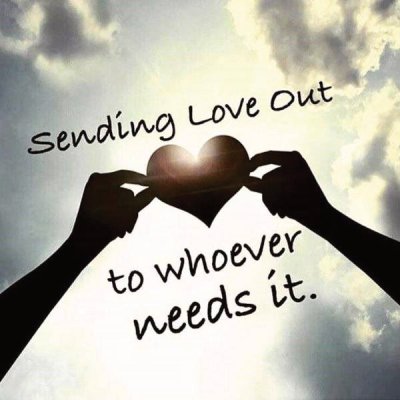 8th February 2017
I am Antilles. I come from far away, from another star system, which is the other side of our galaxy, which you call the Milky Way.  I come in love and light and I work for the Creator and the highest good.
Many of you are feeling unbalanced and wondering why this is.  Do not worry my friends, this is all part of the acceleration of the ascension system for your planet Gaia/Earth.  Soon this will pass and things will settle again.  Realise that nothing is as it once was.  When a planet ascends, then the energy changes to a lighter energy.
You must stay grounded for it is too easy to fly away into the sunset and never be seen again in this energy.  You cannot be too airy fairy.  Ground yourself into the new energy.  You can do it.  Then learn to live and work in this new lighter energy.
Yes I have heard that many of you are flustered by what is happening on your planet.  Do you expect no disturbance when a new energy comes in.
Continue with your work Lightworkers.  Bring even more light.  Show it to the world.  Send it to the world.  Shine as you have never shone before, so that others will want to be like you in the Light.  Allow yourselves to shine more and more brightly and send it to Gaia.  Send it deep into the earth so that Mother Gaia can work with the light to repair your world, for your world has been greatly damaged.  Help it now to repair.  Do your bit by sending light and also by physically doing what you can to help.  In this way together you will restore your beautiful planet.
I am come to help by sending much light to your planet.  My planet has already ascended and I have been called to help yours.
Do not despair with the darkness you see on the surface, it is a small part of what is happening on Gaia.  Never despair.  Your planet is on the way to Ascension.  Give thanks and blessings, as I do.
I am Antilles.
Channelled by Pamela Goodall
24th Nov 2016

Hello we are the Arcturians.  What a busy time of year, for all of you are busy in different ways.  Each of you is going through a discovery of yourself.  It may be a memory which needs to be healed.  It may be a hardship that you conquer and so learn the lesson.  It may be a disease or disability to also learn compassion for yourself and others.  Everyone is going through some darkness and the joy is when each person releases that darkness and therefore becomes more loving and also lighter.
Release all you have been holding onto, it is time to let go.  Let go of old thoughts and accept new ways of thinking.  Let go of bodily pain and send it light and love.  Allow the body to heal itself.  It is possible, although humans find this extremely hard to accept and do. 

Let go of all old emotions of negativity for they are doing you harm.  Release them with love. When emotions are released from the body, the body becomes lighter and your soul glows. 

Let go of all in your life that does not feel right to you.  Follow your intuition, your instinct, your gut to release anything, anybody and everything that is no longer of use to you.
In this way you will become a lighter being, able to look upon the world with more love.  To know that the world is wonderful, with just a few spots of darkness needing to be healed by the Light and Love.
As each of you become lighter, so does your world, Gaia.  As more and more people become light and love, they automatically send this out, so the dark spots are lightened.  Darkness cannot live in the light.  Light overcomes the dark.  You know that if you switch on the light in a room or light a candle or switch on a torch that in these ways you banish darkness.
Banish the darkness of your world by being a candle and with so many people being candles of light, darkness must disappear.
Earthlings you are stronger than you realise.  Light your heart candles and glow.
Channelled by Pamela Goodall.
/