Shopping Cart
Your Cart is Empty
There was an error with PayPal
Click here to try again
Thank you for your business!
You should be receiving an order confirmation from Paypal shortly.
Exit Shopping Cart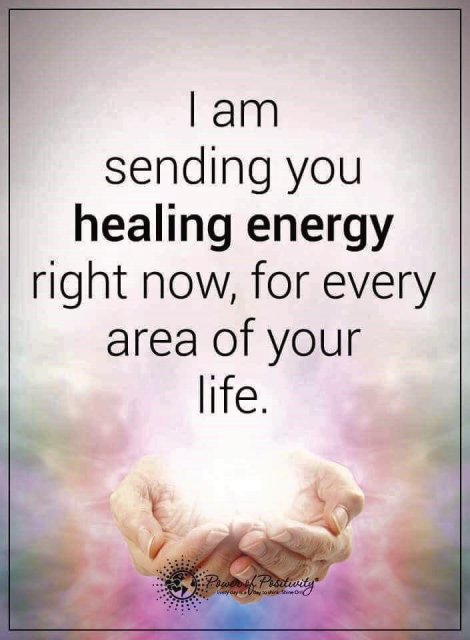 LOVE, LIGHT, PEACE AND HEALING
In these trying times try to stay in as high a vibration as you can, so that anything of a lower vibration e.g. coronavirus cannot enter your body.  So pray, meditate, sing, chant, dance, anything that increases your consciousness and keeps it high.  I send love and healing to you all.  This is a temporary situation and it will pass. 

There is a channelling from Kryon, which is on utube and is called Kryon on Corona.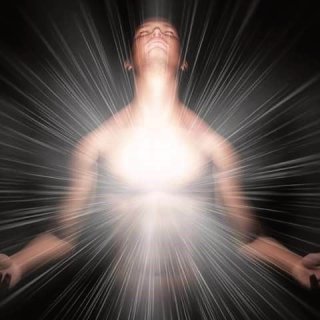 31st January, 2020 - The Journey
Hello we are the Arcturians.  The subject today is Peace.  What else would we wish to talk about?  We talk about Love and we talk about Peace.
But how do you achieve this?  Many people of Earth, of Gaia, are now waking up and understanding the journey to the Light.  Some however, are awakening but do not understand the journey. 
They are very eager and wish to be doing great work for the Earth, without realising that first they have to work on themselves.  They do not realise that they must eliminate the darkness they carry inside, so that they can become the Light.  They do not realise that the darkness they hold contains many emotions from their past.  Emotions such as anger, as revenge, sorrow, envy and any of the other negative emotions.  These must be cleared and cleansed.  This is not easy, for the journey to illumination is a hard one.  There are many ways to release these negative emotions, which are all available on your internet. 
Then of course, forgiveness and love must be given, which is even harder.  And there are many levels and lessons to be learned from this.  And all of this to empower you, the learner, to help you to lighten yourself and become peace.  Then dear ones, you can really start to work for the Light in a stronger way.  Well done. 
We are so amazed and delighted that so many of you have taken this journey and that so many more are willing to go on the journey.
Blessings to all.
Channelled by Pamela Goodall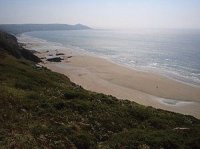 20 January 2020 - Be Still and Listen
Hello we are the Arcturians.  Today we choose to talk about connection to spirit.  It is easy to connect to those in spirit.  All you need to do is ask to be connected and then listen for the connection.
Of course, this is the hardest thing for humans to do.  Just to be quiet, listen and wait for a connection, an answer, a name.  Humans are so busy.  They love to be doing and not BEING.  But to connect, you need to BE.  Be quiet and listen it is that simple.  It really is. 
But humans need their music, their phones, their games and many other distractions.  Do you think these distractions come from the Light, from God, from Creator?  No they do not.
So perhaps if you wish to connect then stop the distractions, be still, be quiet and connect so that you may hear the answers.
Often you find that when you go to the woods or by a river or to the ocean you connect in a deeper way.  So go to your favourite place in nature and connect and listen to hear what you wish to hear.  And so it is.
Channelled by Pamela Goodall
9th January 2020
I have listened and read the Kryon channellings received through Lee Carroll in the USA for many years.  So when I received this channelling from Kryon, I was in a quandary. Should I publish it on my website and on Facebook and other sites as I do other channellings I receive or should I check with Lee Carroll in the USA that this is ok. 

So I looked on the Kryon site for email and phone numbers. None seemed to be to the "right one to use".  So I ended up searching the Kryon website and ending up by finding a Glossary on another linked website by Monika Muranyi.  Within this Glossary was the following entry about Kryon, which set my mind at ease.
Kryon
Kryon is often described as a loving entity, but in actual fact, Kryon is a group or entourage that is neither masculine or feminine. Kryon gives messages of peace and empowerment for humanity, channelled through Humans. There are several Humans all over the planet who channel Kryon. However, Lee Carroll is the original Kryon channel and has been delivering Kryon's messages since 1989. Note: Kryon has been around way before 1989, because the entourage has no beginning or end (smile).
So the channelling that I received is as follows:
7th January 2020
I am Kryon of Magnetic Service.  And yes Pam I can talk to you as well as Lee.  I can talk to anyone who can listen and receive.  I love that you listen to my messages given through Lee in America.  He is a good man and has been working with me for a long time now, since 1989.
You have been asking why all the main channellers seem to be in the USA or other places and why not the UK, you say.  Well you are in the UK, so here goes.
Quantum Physics has created an opening for many advances and you will be seeing many new devices and inventions soon.  Maybe not as soon as you would like.  Humans are impatient.  These things take time.  So we send an idea and you know that this idea is sent generally and that many will pick up the idea and work with it.  One person is usually accredited with the invention even though many may be using a similar technique.
Yes, you know that peace is coming.  This is good.  What you don't know is how long it will take.  How long is a piece of string?  It will take as long as it takes for the vast majority of people on Earth to have TRUE peace in their hearts.  It's not peace in your heart today, but not tomorrow.  It is peace in your heart today, tomorrow and tomorrow and tomorrow and forever.  How long does that take?  Well you will be delighted to hear that there are many people on Gaia who do have true peace in their hearts. 
But these can be brought down by all the hard stuff coming to the surface to be seen.  Your emotions then take you over and your consciousness drops and ever so slightly does the peace in your heart.  You may not want retaliation, but you may feel antagonistic to the perpetrators.  Bring yourself back to the peace as soon as you can.  This is necessary.  You will see many heartbreaking things coming to the surface.  These have always been there, lurking in the darkness, but now the Light is too bright and they will be seen.  Everything that is dark has to be brought to the Light to be seen and dealt with, not in anger, but with justice.
Be strong my brave ones as this will be hard to cope with.  There is much to be done on your planet and strength is required.  Ask us in spirit to give you that strength.  Know that you are always loved.  I am Kryon in love with humanity.  And so it is.
Channelled by Pamela Goodall

26th November 2019 - Archangel Seraphim Israfel - Your Changing World

My love for humanity is huge and I wish to help everyone to move on into the 5th dimension.  Unfortunately many people are not willing to hear the good news, because they are so distracted by the negative news given out by your media.  Yes, there is much wrong with your world.  Yes, those in charge of countries and big business have made an enormous mess of a great deal of your planet.  And they have done this through greed and avarice.  They consider themselves powerful. 
However, they will soon learn that the vast majority of people on Planet Gaia/Earth will not put up with this for much longer.  Already people are rebelling.;  Already people are voting for change.  Already people are signing petitions to save Gaia.  So many people on planet Gaia wish to change Gaia back to the natural, bountiful, beautiful planet that she once was. 
So many people are changing the world through their higher consciousness.  This is happening.  There is division across your planet, between those that want to destroy and those that want to save the planet.
Those that are of the higher dimensions, the upper 4th, 5th and higher are working in the Light and Love of the Creator and this of course, is the strongest energy on your planet, in your universe and in the multiverse.  Love and Light and the Peaceful Way is the way to win your planet back to her glory.  Mother Earth works with you to do this.  Angels work with you to do this.  Many others in Spirit work with you to do this.  Working together the planet will come back to her glory and also peace will be in the hearts of all who wish this to happen.  All people will work together with a collective consciousness and all will be well.
Blessing and Joy to All.  I am Archangel  Seraphim Israfel.
Channelled by Pamela Goodall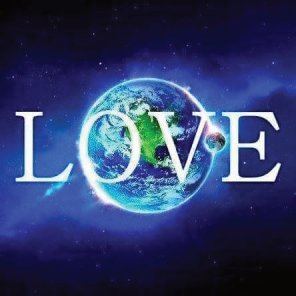 3rd September 2019

Love yourself and everything on the planet - channelled through me, from Mother Mary.

 


This is Mother Mary and I am here with a message of Love.  The love is for you and for all on planet Earth/ planet Gaia.  For love is the answer to everything.  Many people do not realise this, love is always the answer.  Love is the strongest thing that there is in the whole Multiverse.  For God is Love and Love is God/Creator, so how can it not be the strongest energy in the whole multiverse. 

 


Love can overcome every thing.  Love is just not a feeling, it is much much more.  Love is the energy that can overcome hate, that can overcome anger, that can overcome any negative emotion.  Love is Peace and Peace is Love.  Love is what makes people happy.  If you are not happy, then find the love within yourself.  Find the love within yourself for you, for you are love, made in the image of the Creator, made from pure love energy.  So love yourselves dear ones, love yourselves.  Know that you are made from love energy, the energy of the Creator. 

 


Feel that love within yourself, just feel it.  And when you feel it within yourself, expand it out, expand it out to others, to your environment, to your loved ones, to your friends, to the community, to the place you live and further.  For you can send love across the multiverse if you so wish?  So you can send love to anyone and any thing on the planet. 

 


Love can calm storms, love can even calm fires, love is a magical energy.  Many things can happen if you just send love and so that's my message for tonight.  Love yourselves and then love everything on your planet and many solutions may be found, just by sending love.

 


Namaste dear ones, Namaste.

 


Channelled through Pamela Goodall

Merlin and Merlia - 15th July 2019




We are here together.  Two sides of the same coin. Divine Masculine and Divine Feminine.  Merlia you have channeled with before as the Divine Feminine.  Now it is time for the Divine Masculine to come to the planet. 

 


There is also magic and you know that magic is only something you don't understand.  There will be magic in the Divine Masculine coming forward to be with the Divine Feminine.  Change will be noticed.  Notice the babies, the children, they will come in with this. 

 


How wonderful for Gaia.  Love and peace will be there for the Divine Masculine and the Divine Feminine will complement each other.  One for support and strength and the other for love and forgiveness.  Each will marry with the other to create a beautiful life on Planet Gaia.

 


Channeled by Pam Goodall







23rd May 2019 - Merlia - Unconditional Love


 


Hello this is Merlia, and here I am again to talk through you, while in you, sharing your body and thank you for that.  It is such a lovely merging, I really enjoy it and I know you enjoy it too.  For we are love and love is all there is, so how could we not enjoy it.  Two loving energies together merged as one.  How lovely is that?

 


As the Divine Feminine I always want to speak about love and peace and the light.  This is my mission, this is my joy.  This is my mission, my way of being and I send love light and peace to you and to all who listen to these words or read these words.  So Love Light and Peace to you all.  Blessings to you all.  Learn to live in the Light, in the Love and the Peace with each other for there is nothing better.  If you want peace on your Earth then learn to love each other.  For if there is hatred or even dislike in your hearts then there can be no peace in your heart.  But when there is peace in your heart, then when each person on Earth, on Gaia has peace in their heart, then peace will come.  It's inevitable.

 


So remember that God/Creator is unconditional love.  I, Merlia, am unconditional love.  Be unconditional love.  Unconditional love you can send to those that you don't like, even to those you might even hate.  Unconditional love can go to everyone on the planet, and to all the animals and to all the plants, and to Gaia herself.  For unconditional love is what the entire multiverse is made of, for God is Love.  God is unconditional love and everything is part of God/Creator.  You are part of the creation; you are part of God/Creator, so how can you not love yourselves and others.  And remember it is very much about loving yourselves.  Not of course, in an egotistical way but in a loving way, loving who you are, so that you too can send out unconditional love.  For the more you love yourself, the more you can send out unconditional love to others, the more you can be at peace.  So find this in yourselves dear ones, find this in yourselves and I will continue always to send unconditional love to each and every one of you. 

 


And so it is.

 


Channelled inbody by Pamela Goodall




29th May 2019 - The Arcturians - Peace is Coming

 


Hello we are the Arcturians.  We have not spoken for a while and now it is time.   Peace is coming to your planet, never fear.  Peace is coming, although many cannot see how.  Peace is coming because the Light is growing stronger and stronger as each one of you opens up your consciousness to the Light.  As each person opens to the Light and opens their heart wide to love, they add to the whole. Now there are so many lighting up your world that peace is inevitable. 

 


Yes, there is still darkness in your world, but it appears to be more to you because now it can't hide in the dark.  That is how light your planet is now, light enough that darkness cannot hide.  So now you can see it.  Now you are finding out about it.  Now you can do something about it.  You have to know that it is there, to actually change it in some way.  So many of you send light and love to the darkness that indeed it must change.  It has nowhere to hide, so it must change or go.  That is the state of your Earth right now.

 


As more and more light is released on your planet by you the Lightworkers, then darkness must be banished.  You know how to banish darkness (switch on the light), send light and send love to create change.  When darkness changes and peace is in more and more hearts, then peace will come.  So send the Light and send the Love to create Peace on your planet, Gaia.

 


Channelled by Pamela Goodall




29th March 2019 - Love

 


Hello we are the Arcturians.  Today we speak of love.  What does love entail?  It requires you to look at another and wonder if that person has any bad traits.  No, he/she looks so perfect in your eyes.  Is this always so? No of course not.  This is the human's ideal of love.

 


Love is actually looking at someone, recognising their faults and loving them anyway.  Loving them no matter what they do.

 


Of course there are many kinds of love.  There is the romantic love of a person falling in love with another person by looking in their eyes and seeing their soul.  But there is a more gentle love, where two people have a friendship and find themselves gradually loving each other.

 


Then of course, there is love of parent, brothers, sisters, and babies.  There is also love of animals.  So many different kinds of love.

 


There is also unconditional love which is love from God/Creator.  God/Creator loves all of his/her many creations and does not compare one against any other.  God/Creator does not love one more than another.  God/Creator loves all, whether good or bad in the eyes of humans.  All are God/Creator's creations, so why would God/Creator not love them all.

 


When humans can love all on the planet unconditionally, then love will take over the planet and peace will ensure.  It's as easy or hard as that.  The choice is yours and always has been.

 


This message has been sent to Gaia/Earth many times, in many ways.  Jesus/Jeshua gave this message, "Love your neighbour as yourself".  This is true today as it has always been.  For when the majority on the planet realise that unconditional love is the answer, Love and Peace will come.

 


Channelled by Pamela Goodall

0

/