Shopping Cart
Your Cart is Empty
There was an error with PayPal
Click here to try again
Thank you for your business!
You should be receiving an order confirmation from Paypal shortly.
Exit Shopping Cart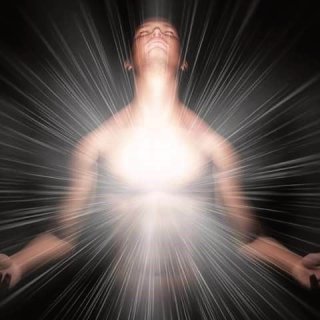 31st January, 2020 - The Journey
Hello we are the Arcturians.  The subject today is Peace.  What else would we wish to talk about?  We talk about Love and we talk about Peace.
But how do you achieve this?  Many people of Earth, of Gaia, are now waking up and understanding the journey to the Light.  Some however, are awakening but do not understand the journey. 
They are very eager and wish to be doing great work for the Earth, without realising that first they have to work on themselves.  They do not realise that they must eliminate the darkness they carry inside, so that they can become the Light.  They do not realise that the darkness they hold contains many emotions from their past.  Emotions such as anger, as revenge, sorrow, envy and any of the other negative emotions.  These must be cleared and cleansed.  This is not easy, for the journey to illumination is a hard one.  There are many ways to release these negative emotions, which are all available on your internet. 
Then of course, forgiveness and love must be given, which is even harder.  And there are many levels and lessons to be learned from this.  And all of this to empower you, the learner, to help you to lighten yourself and become peace.  Then dear ones, you can really start to work for the Light in a stronger way.  Well done. 
We are so amazed and delighted that so many of you have taken this journey and that so many more are willing to go on the journey.
Blessings to all.
Channelled by Pamela Goodall
9th January 2020
I have listened and read the Kryon channellings received through Lee Carroll in the USA for many years.  So when I received this channelling from Kryon, I was in a quandary. Should I publish it on my website and on Facebook and other sites as I do other channellings I receive or should I check with Lee Carroll in the USA that this is ok. 

So I looked on the Kryon site for email and phone numbers. None seemed to be to the "right one to use".  So I ended up searching the Kryon website and ending up by finding a Glossary on another linked website by Monika Muranyi.  Within this Glossary was the following entry about Kryon, which set my mind at ease.
Kryon
Kryon is often described as a loving entity, but in actual fact, Kryon is a group or entourage that is neither masculine or feminine. Kryon gives messages of peace and empowerment for humanity, channelled through Humans. There are several Humans all over the planet who channel Kryon. However, Lee Carroll is the original Kryon channel and has been delivering Kryon's messages since 1989. Note: Kryon has been around way before 1989, because the entourage has no beginning or end (smile).
So the channelling that I received is as follows:
7th January 2020
I am Kryon of Magnetic Service.  And yes Pam I can talk to you as well as Lee.  I can talk to anyone who can listen and receive.  I love that you listen to my messages given through Lee in America.  He is a good man and has been working with me for a long time now, since 1989.
You have been asking why all the main channellers seem to be in the USA or other places and why not the UK, you say.  Well you are in the UK, so here goes.
Quantum Physics has created an opening for many advances and you will be seeing many new devices and inventions soon.  Maybe not as soon as you would like.  Humans are impatient.  These things take time.  So we send an idea and you know that this idea is sent generally and that many will pick up the idea and work with it.  One person is usually accredited with the invention even though many may be using a similar technique.
Yes, you know that peace is coming.  This is good.  What you don't know is how long it will take.  How long is a piece of string?  It will take as long as it takes for the vast majority of people on Earth to have TRUE peace in their hearts.  It's not peace in your heart today, but not tomorrow.  It is peace in your heart today, tomorrow and tomorrow and tomorrow and forever.  How long does that take?  Well you will be delighted to hear that there are many people on Gaia who do have true peace in their hearts. 
But these can be brought down by all the hard stuff coming to the surface to be seen.  Your emotions then take you over and your consciousness drops and ever so slightly does the peace in your heart.  You may not want retaliation, but you may feel antagonistic to the perpetrators.  Bring yourself back to the peace as soon as you can.  This is necessary.  You will see many heartbreaking things coming to the surface.  These have always been there, lurking in the darkness, but now the Light is too bright and they will be seen.  Everything that is dark has to be brought to the Light to be seen and dealt with, not in anger, but with justice.
Be strong my brave ones as this will be hard to cope with.  There is much to be done on your planet and strength is required.  Ask us in spirit to give you that strength.  Know that you are always loved.  I am Kryon in love with humanity.  And so it is.
Channelled by Pamela Goodall
15th October, 2019 - Light is winning.
Hello we are The Arcturians.  Today we wish to greet you once more, it has been a while. 
So know that the time for change is upon you and all the earth.  As so many of you are now working for Light, so darkness is falling back.  Darkness is still fighting to stay, but it is a losing battle for those in the dark. 
Light always wins.  It is so simple.  Dark cannot exist in the Light. Darkness is disappearing from your planet.  We can see this from our perspective.  However, it is hard for people on Gaia to witness this, when the news shouts out negativity and darkness constantly.  Know that the news is only a small part of what is happening. 
There is greater and greater division between dark and light on your planet.  Even you can see this, it is getting obvious.  So do not listen or watch the news.  Know that the Light is winning.
Soon, how soon is up to you, but soon Light will overcome the dark.  Yes,  there will be things to clear and clean up.  This is the aftermath after a storm.  So notice the division.  See the Light and know that Gaia is being reborn.
Channelled by Pamela Goodall
27 July 2019  
This is Mother Mary.  You have smelt my perfume many times; but have not connected it to me before.  Now you will recognise it instantly. 
I come in love to give a message.  You know that the message will be to love each other.  For when you love each other, there can be no hatred, no evil deeds, for love cannot do negativity.  So love each other more and more and deeper and deeper.  When you do this and can even send unconditional love to those that have hurt you or others, then my friends love can conquer all.  When love conquers all then peace will come.  For when every heart is filled with love there can only be Peace. 
Negativity and darkness cannot survive in the light and love.  This is the message that many of us have given over and over again through so many on your beautiful planet.  Love and Light is winning over the darkness and negativity.  Love and Light will win the day.  Never doubt it.  Love and Light will win the day. 
I love you all so deeply and I know that all who read this will send out that Love and Light stronger and stronger, because they realise that each person adds to the whole and to the Light of the planet Gaia.
Love and Blessing to you all.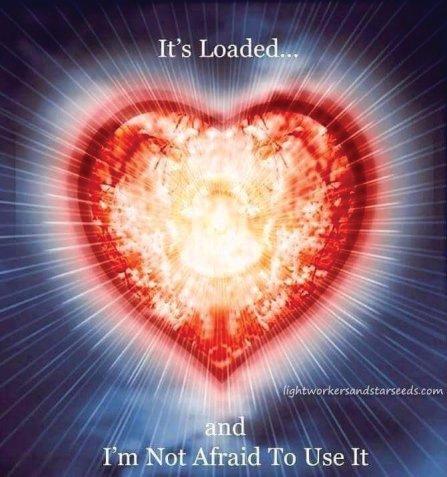 Channeled by Pamela Goodall
29th May 2019 - The Arcturians - Peace is Coming
Hello we are the Arcturians.  We have not spoken for a while and now it is time.   Peace is coming to your planet, never fear.  Peace is coming, although many cannot see how.  Peace is coming because the Light is growing stronger and stronger as each one of you opens up your consciousness to the Light.  As each person opens to the Light and opens their heart wide to love, they add to the whole. Now there are so many lighting up your world that peace is inevitable. 
Yes, there is still darkness in your world, but it appears to be more to you because now it can't hide in the dark.  That is how light your planet is now, light enough that darkness cannot hide.  So now you can see it.  Now you are finding out about it.  Now you can do something about it.  You have to know that it is there, to actually change it in some way.  So many of you send light and love to the darkness that indeed it must change.  It has nowhere to hide, so it must change or go.  That is the state of your Earth right now.
As more and more light is released on your planet by you the Lightworkers, then darkness must be banished.  You know how to banish darkness (switch on the light), send light and send love to create change.  When darkness changes and peace is in more and more hearts, then peace will come.  So send the Light and send the Love to create Peace on your planet, Gaia.
Channelled by Pamela Goodall
30th July, 2018 - Merlia - Love the lessons
Hello this is Merlia, here I am again, come to see you, come to give you a message of love and joy.  A love that forgives, a love that is always there, a love from Creator God.  A love from the Divine Feminine, a love also from the Divine Masculine. 
Love conquers all, as you know, love conquers fear and hate.  So love one another, this is the Prime Directive that all of you have ever received.  Love one another.  All is One, so all is One, all is part of the whole, every single one of you on planet Earth, those you like and those you don't like, they are all part of the One, they are all part of the Creator, so love one another. 
You come to planet Earth to learn lessons.  You come to planet Earth to end cycles. You come to planet Earth to teach each other.  So for those that you don't like, are they there to teach you?  Yes of course they are.  They're teaching you something, think about what you are being taught.  Think about how you are being taught.  Think about the whys and the wherefores.  It's all part of learning.  The learning comes when you realise that you have been going round in a circle,  doing the same thing over and over and finally you find the answer, what you should do to overcome it.  And what is the answer, the answer always, always comes with love.  It comes from love.  Love is always the answer, remember this. 
You're like young children growing and so we say to you learn the lessons, learn to love, learn to forgive, learn to leave behind the negative things, the not so good things.  Learn to leave it all behind and live in the now, in the instant, enjoy every second, every moment of your life, your existence on this planet.  For you came with a purpose, you came to better yourself.  You came, you volunteered, you came to show your light, to spread the peace but first you have to clear yourself of all negativity. 
So do this and shine your Light.  Shine it bright for all to see.  Be the lighthouse in the darkness so that others can see your Light and be drawn to it and also want to be the Light.  This is your purpose.  This is your goal.  Be the Light, the Shining Light of God/Creator. 
I am the Divine Feminine, Merlia.  Namaste.
Channeled in body through Pamela Goodall
7th July 2017 - Release the Negativity
Kuthumi here.  So let's lay it on the line.  Those that do not declutter their minds, their emotions and learn to forgive and love (unconditionally is best) will be left behind.
So it is time, we of the Spiritual and Angelic Dimensions have all been giving the same message in different words and ways, but still the same message, release the negativity within you.  When you do so, you become lighter.
Some of you say "how do I do this?".  Join a spiritual group for help, look online for meditations to release, go to a spiritual fair and be in the atmosphere and listen.  Open your eyes and ears.  The answers are not hard to find.
Some of you having found the answers, do not want to forgive and release.  This is your choice, but I can guarantee you that if you do this releasing you will feel so much better in yourself.  Once you start to release what we call the darkness within you, you will want to release it all. 
So release the anger and by so doing release the pain within yourself.  Forgive and thereby give yourself the present of peacefulness.  Release sorrow by knowing that loved one who are in spirit are not far away, in fact they are with you always. 
Release any hurting darker thoughts and emotions that go with this negativity within you and in so doing you allow yourself to rise in consciousness and will rise with the planet to the 5th dimension.  Some of you will rise to the 6th or even 7th dimension, for the more you release the lighter you become.
So many have said this time and time again that as each person clears darkness from themselves and becomes lighter that the planet, your planet, Gaia will rise in consciousness and so darkness on the planet can be eliminated.  For Light overcomes the dark.
Darkness cannot live in the Light.  So raise the Light higher and higher and higher.  In this way the Light finally defeats the darkness and then dear friends, then you will have peace on your planet.  And so it is.
Lord Kuthumi.
Channelled by Pamela Goodall
2nd July 2017 - New Ways
We are the Arcturians.  Know that the time is fast approaching for you to learn more.  Time for everyone to learn more. Information will be forthcoming.  You will be surprised by what you hear.  Accept what feels right to your heart.
In the 5th dimension and higher dimensions there are new ways to deal with everyday living.  You are finding it hard to deal with what used to be so easy for you.  Now that is no longer the case.  Now you have to work out new ways.  Get rid of the old and bring in the new.
It is the same advice for everything.  Clear out the old material things, emotions and old thought processes and bring in the new.  The old is over and will not work for you anymore.  Everything you try to do in the old way seems to be hard, with things going wrong along the way.  It is time to stop using the old ways and to start working out the new ways.
New ways are simple, they are not hard.  Stop trying to confuse yourselves by thinking too much.  Think positive and straightforward.  It is not complicated.
So forget the past and move on into the easier, simpler ways that go straight to the point of what you are trying to achieve.  Allow yourselves the freedom of letting go and LIVE IN THE NOW.
2nd March 2017
Antilles here.  As the light increases on planet Earth/Gaia so darkness fights to stay  Darkness is now fighting hard.  Do not listen or watch your news and get into the drama of the darkness.  Do not be pulled in.
What you hear on the news is less than one tenth of all news on the planet.  Most of the news on your planet is good.  Why waste your time getting pulled backwards by the negative stuff.
Move forward friends.  When there is so much light, darkness cannot hide.  It has to stop hiding in the shadows, for there are no shadows.  It therefore has to be seen. 
When you can see something that is not good, you can start to change things.
The darkness that is being seen now is making up your mind for you.  You have a choice.  Do you want to stay in the darkness of the 3rd dimension or do you want to change things for the better and be in the 5th dimension.
If you are afraid of seeing darkness that is now rearing it's head, then you are still allowing the darkness to win.
5th dimensional people face the darkness and say "this can be no more", "this must end".  However, you cannot do this if you put your head in the sand because you cannot face the emotions that arise within you when you see darkness, for you are still being manipulated by the darkness.
These dramatic instances that you see can be changed.  They can be changed by each one of you facing the darkness head on and stating "NO".
Follow the example of the indigenous Americans who said "No" at Standing Rock.  They faced the darkness and people around the world saw and agreed and stood with them in love and peace.
Many will say "they are martyrs for their cause".  But martyrs change thoughts and thoughts create actions and change how things are.
Will you be the brave Warriors of Light standing up and facing the darkness (any darkness) with no fear or will you hide in the shadows unable to look.
It is your choice dear ones.  You have done so much work creating the light, which is winning.  Do not fall now at the last fence.
Stand up, be brave and send light to the darkness.
Namaste.
Channelled by Pamela Goodall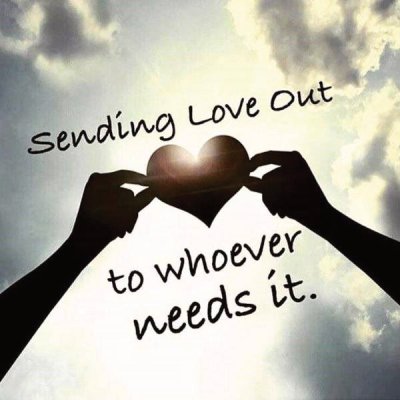 8th February 2017
I am Antilles. I come from far away, from another star system, which is the other side of our galaxy, which you call the Milky Way.  I come in love and light and I work for the Creator and the highest good.
Many of you are feeling unbalanced and wondering why this is.  Do not worry my friends, this is all part of the acceleration of the ascension system for your planet Gaia/Earth.  Soon this will pass and things will settle again.  Realise that nothing is as it once was.  When a planet ascends, then the energy changes to a lighter energy.
You must stay grounded for it is too easy to fly away into the sunset and never be seen again in this energy.  You cannot be too airy fairy.  Ground yourself into the new energy.  You can do it.  Then learn to live and work in this new lighter energy.
Yes I have heard that many of you are flustered by what is happening on your planet.  Do you expect no disturbance when a new energy comes in.
Continue with your work Lightworkers.  Bring even more light.  Show it to the world.  Send it to the world.  Shine as you have never shone before, so that others will want to be like you in the Light.  Allow yourselves to shine more and more brightly and send it to Gaia.  Send it deep into the earth so that Mother Gaia can work with the light to repair your world, for your world has been greatly damaged.  Help it now to repair.  Do your bit by sending light and also by physically doing what you can to help.  In this way together you will restore your beautiful planet.
I am come to help by sending much light to your planet.  My planet has already ascended and I have been called to help yours.
Do not despair with the darkness you see on the surface, it is a small part of what is happening on Gaia.  Never despair.  Your planet is on the way to Ascension.  Give thanks and blessings, as I do.
I am Antilles.
Channelled by Pamela Goodall
/