Shopping Cart
Your Cart is Empty
There was an error with PayPal
Click here to try again
Thank you for your business!
You should be receiving an order confirmation from Paypal shortly.
Exit Shopping Cart
18th April 2020
Channelling from David, King David of the Bible - Love and Separation
Hello this is David.  I come to you tonight to speak of love and separation.  At the moment most people on your planet are feeling this separation due to the fact that you are having to isolate for the good of all. This is so you don't pass the virus willy nilly between you and make it worse.
During the Black Death, those who had money isolated themselves as much as they could.  This saved some at that time, but not all.  For those who had already contacted the Black Death took it with them. 
Now you are being asked to keep separate, to not pass this deadly virus to others. You find this hard but know that it will not be forever, there will come a time when once more you can walk around your country and mix with others. 
However, be patient, what would be the good of mixing with others too quickly.  The virus would be free to jump from person to person if this was so.  So be patient and stay separate as much as possible.  Remember that as well as taking practical steps, there are spiritual solutions too.
Create a Ball of Light around you for protection.  Make this ball of Christ Consciousness Golden Light and with sparkles of Archangel Michael's Blue of Protection.  Fill the ball with the Adamantine/Diamond Light of God/Creator.  In this way you will keep yourself in high vibration, so that low vibration cannot reach you. You are protected.
Do this for others who you love and put balls of protection around your houses.  Keep your energy high and know that this is good.
I am David, King David from your Bible and I love you all dearly.
Channelled by Pamela Goodall.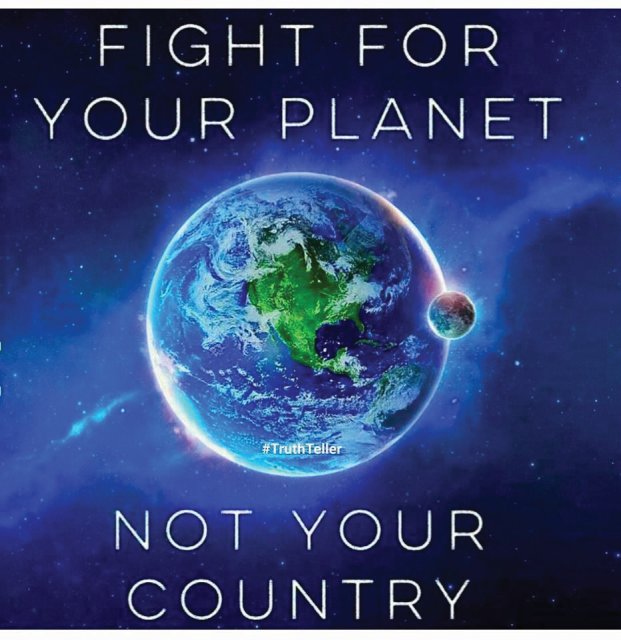 10th January 2020 - Help the Planet
Hello we are the Arcturians.  Well that surprised you didn't it?  You didn't expect Kryon to talk to you. Well there's a surprise, Kryon did want to talk to you.
We wish to speak about your planet and how wonderful it is to see so many caring people trying to clean your Gaia.    So many people working in big ways and small ways.  Every little thing helps.  There will be an inventions to help soon. and these will be greatly appreciated by most people on the planet.
Sadly those in greed do not want to stop creating their empires and save the planet.  All they can see is profit.  Well many of you know that you need to replace these empires with something new.  This will be achieved in time.
In the meantime, do what you can, when you can and each person doing their bit helps the planet recover.  Blessings to all.
Channelled by Pamela Goodall
15th October, 2019 - Light is winning.
Hello we are The Arcturians.  Today we wish to greet you once more, it has been a while. 
So know that the time for change is upon you and all the earth.  As so many of you are now working for Light, so darkness is falling back.  Darkness is still fighting to stay, but it is a losing battle for those in the dark. 
Light always wins.  It is so simple.  Dark cannot exist in the Light. Darkness is disappearing from your planet.  We can see this from our perspective.  However, it is hard for people on Gaia to witness this, when the news shouts out negativity and darkness constantly.  Know that the news is only a small part of what is happening. 
There is greater and greater division between dark and light on your planet.  Even you can see this, it is getting obvious.  So do not listen or watch the news.  Know that the Light is winning.
Soon, how soon is up to you, but soon Light will overcome the dark.  Yes,  there will be things to clear and clean up.  This is the aftermath after a storm.  So notice the division.  See the Light and know that Gaia is being reborn.
Channelled by Pamela Goodall
30th July, 2018 - Merlia - Love the lessons
Hello this is Merlia, here I am again, come to see you, come to give you a message of love and joy.  A love that forgives, a love that is always there, a love from Creator God.  A love from the Divine Feminine, a love also from the Divine Masculine. 
Love conquers all, as you know, love conquers fear and hate.  So love one another, this is the Prime Directive that all of you have ever received.  Love one another.  All is One, so all is One, all is part of the whole, every single one of you on planet Earth, those you like and those you don't like, they are all part of the One, they are all part of the Creator, so love one another. 
You come to planet Earth to learn lessons.  You come to planet Earth to end cycles. You come to planet Earth to teach each other.  So for those that you don't like, are they there to teach you?  Yes of course they are.  They're teaching you something, think about what you are being taught.  Think about how you are being taught.  Think about the whys and the wherefores.  It's all part of learning.  The learning comes when you realise that you have been going round in a circle,  doing the same thing over and over and finally you find the answer, what you should do to overcome it.  And what is the answer, the answer always, always comes with love.  It comes from love.  Love is always the answer, remember this. 
You're like young children growing and so we say to you learn the lessons, learn to love, learn to forgive, learn to leave behind the negative things, the not so good things.  Learn to leave it all behind and live in the now, in the instant, enjoy every second, every moment of your life, your existence on this planet.  For you came with a purpose, you came to better yourself.  You came, you volunteered, you came to show your light, to spread the peace but first you have to clear yourself of all negativity. 
So do this and shine your Light.  Shine it bright for all to see.  Be the lighthouse in the darkness so that others can see your Light and be drawn to it and also want to be the Light.  This is your purpose.  This is your goal.  Be the Light, the Shining Light of God/Creator. 
I am the Divine Feminine, Merlia.  Namaste.
Channeled in body through Pamela Goodall
Io - 4th July 2018 - Change the Energy
This is Io, hello it's nice again to be here.  I always love coming and visiting your planet before I come in and after we've spoken, I go and look around the planet.  I just love it, it's so beautiful.  I can't believe how people could destroy it so.  And I know that many people on this planet, on Gaia, are horrified at what's been done to the planet too. 
So what can you do about it?  You can ask your governments to tell the businesses to stop creating plastic.  That would be one good thing.  And then you know that energy can be changed.  You know this, your scientists have told you.  Einstein told you everything in energy.  Energy can't go away, energy can only be changed. 
So if everything is energy, plastic is energy and plastic can be changed, from plastic energy to pure energy.  So why wouldn't you do that.  The more of you that do it, the more plastic will be changed, so just change it.  Change it, it's so wonderful when you can do things and just change your planet.  You know this is possible.
And send love to your planet, your planet so needs your love, your Mother Gaia needs your love.  She doesn't actually need you, but she does need love.  Mother Gaia/Earth will survive, but the human race needs to change its habits if it wants to survive.  Change your planet, change your ways, and then you can dissolve the plastic into pure energy by sending it love, by matching the frequency to pure energy.
Just one small bit and then a bit more and then a bit more.  And as each one of you starts to do this more parts of the planet will be cleared and cleansed.  It can be done, it's been done on other worlds.  Don't think you're the first, other worlds too have tried to destroy their planet.  But then they realised in time and so you can do this too. 
We can send you love, we can send support, but you must do this work.  You the people of Earth.  We know you can do it.  We believe in you.  I am Io.
Io is one of the three Arcturians who used to send me words.  Now he comes within me to channel.  Pamela Goodall
23rd July 2017 - Clear Out Your Life

We are the Arcturians.  well the pace is picking up for now the Lion's Gate is opening and stronger and higher energies are being sent to Gaia, to your world.
if you haven't done so already, it really is time to clear out your life.  Clean and clear your home, then clean and clear yourself.  Discard old habits.  Release old thought patterns.  Remove all negative emotions that are still held in your body.
Forgive those that have hurt you in thought, word or deed.  Then forgive yourself for negative things you have thought, said or done, even if you did those things without thought of the consequences.  (Remember that to forgive someone you do not have to condone what they did.)
Then learn to love each and every one of you.  Did not Jesus when on your planet say that everyone was your neighbour.  All humans are loved unconditionally by God the Creator because they are the Children of God the Creator.  Learn to love unconditionally in the same way.  (Remember that to send love to a person you do not have to like them.)
As you release, forgive and love you allow yourself to carry more light and to raise yourself in a higher consciousness and you flow, not flounder, through the stronger waves of energy that are coming.
So well done all humans who do this, for then you can help your planet light up and overcome the darkness upon her.  You become a Lightworker, working for the whole planet and as you do so you work for the whole galaxy and all of creation.  So well done.
Explanations in italics by Pamela  Goodall.
Channelled by Pamela Goodall
7th July 2017 - Release the Negativity
Kuthumi here.  So let's lay it on the line.  Those that do not declutter their minds, their emotions and learn to forgive and love (unconditionally is best) will be left behind.
So it is time, we of the Spiritual and Angelic Dimensions have all been giving the same message in different words and ways, but still the same message, release the negativity within you.  When you do so, you become lighter.
Some of you say "how do I do this?".  Join a spiritual group for help, look online for meditations to release, go to a spiritual fair and be in the atmosphere and listen.  Open your eyes and ears.  The answers are not hard to find.
Some of you having found the answers, do not want to forgive and release.  This is your choice, but I can guarantee you that if you do this releasing you will feel so much better in yourself.  Once you start to release what we call the darkness within you, you will want to release it all. 
So release the anger and by so doing release the pain within yourself.  Forgive and thereby give yourself the present of peacefulness.  Release sorrow by knowing that loved one who are in spirit are not far away, in fact they are with you always. 
Release any hurting darker thoughts and emotions that go with this negativity within you and in so doing you allow yourself to rise in consciousness and will rise with the planet to the 5th dimension.  Some of you will rise to the 6th or even 7th dimension, for the more you release the lighter you become.
So many have said this time and time again that as each person clears darkness from themselves and becomes lighter that the planet, your planet, Gaia will rise in consciousness and so darkness on the planet can be eliminated.  For Light overcomes the dark.
Darkness cannot live in the Light.  So raise the Light higher and higher and higher.  In this way the Light finally defeats the darkness and then dear friends, then you will have peace on your planet.  And so it is.
Lord Kuthumi.
Channelled by Pamela Goodall
22nd February 2017
Hello we are the Arcturians.  The earth, your world, is moving on up and is in another energy.  This is hard for you to cope for you have never felt this before.  This is refined energy of the fifth dimension, so therefore you need to refine yourself.  How do you do this?   

First you release all or most of the negativity within you.  Then clear and cleanse yourself, your aura and your chakras.  Also balance your Yin/Yang energy, this is the male/female energy within each and everyone of you.

It is helpful to you if you love yourselves, not only your soul, but your bodies and minds too.  For love is always the answer.  Love defines who you are.  Love refines you.  As you become lighter having removed negativity in your body and mind, so you move on up through the layers of each dimension.  Allow yourselves to grow.

Many of you are having what you call Ascension Symptoms.  Send love to all symptoms that you feel.  Each of you is being adjusted to the new energy so allow this to happen and send love to your body and mind. 

Allow new thoughts to arrive, even if you feel they may be strange.  Perhaps as you grow or talk to others you will find they are not so strange. 

So allow yourself to relax and go with the flow.  This is the easiest way for you as a soul in a human body.  Just relax and send yourself love.  Love conquers all and will see you through.

You are doing magnificently.  So well done.
/