Shopping Cart
Your Cart is Empty
There was an error with PayPal
Click here to try again
Thank you for your business!
You should be receiving an order confirmation from Paypal shortly.
Exit Shopping Cart

26th November 2019 - Archangel Seraphim Israfel - Your Changing World

My love for humanity is huge and I wish to help everyone to move on into the 5th dimension.  Unfortunately many people are not willing to hear the good news, because they are so distracted by the negative news given out by your media.  Yes, there is much wrong with your world.  Yes, those in charge of countries and big business have made an enormous mess of a great deal of your planet.  And they have done this through greed and avarice.  They consider themselves powerful. 
However, they will soon learn that the vast majority of people on Planet Gaia/Earth will not put up with this for much longer.  Already people are rebelling.;  Already people are voting for change.  Already people are signing petitions to save Gaia.  So many people on planet Gaia wish to change Gaia back to the natural, bountiful, beautiful planet that she once was. 
So many people are changing the world through their higher consciousness.  This is happening.  There is division across your planet, between those that want to destroy and those that want to save the planet.
Those that are of the higher dimensions, the upper 4th, 5th and higher are working in the Light and Love of the Creator and this of course, is the strongest energy on your planet, in your universe and in the multiverse.  Love and Light and the Peaceful Way is the way to win your planet back to her glory.  Mother Earth works with you to do this.  Angels work with you to do this.  Many others in Spirit work with you to do this.  Working together the planet will come back to her glory and also peace will be in the hearts of all who wish this to happen.  All people will work together with a collective consciousness and all will be well.
Blessing and Joy to All.  I am Archangel  Seraphim Israfel.
Channelled by Pamela Goodall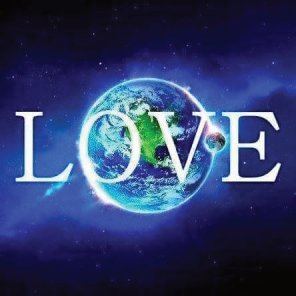 3rd September 2019
Love yourself and everything on the planet - channelled through me, from Mother Mary.
This is Mother Mary and I am here with a message of Love.  The love is for you and for all on planet Earth/ planet Gaia.  For love is the answer to everything.  Many people do not realise this, love is always the answer.  Love is the strongest thing that there is in the whole Multiverse.  For God is Love and Love is God/Creator, so how can it not be the strongest energy in the whole multiverse. 
Love can overcome every thing.  Love is just not a feeling, it is much much more.  Love is the energy that can overcome hate, that can overcome anger, that can overcome any negative emotion.  Love is Peace and Peace is Love.  Love is what makes people happy.  If you are not happy, then find the love within yourself.  Find the love within yourself for you, for you are love, made in the image of the Creator, made from pure love energy.  So love yourselves dear ones, love yourselves.  Know that you are made from love energy, the energy of the Creator. 
Feel that love within yourself, just feel it.  And when you feel it within yourself, expand it out, expand it out to others, to your environment, to your loved ones, to your friends, to the community, to the place you live and further.  For you can send love across the multiverse if you so wish?  So you can send love to anyone and any thing on the planet. 
Love can calm storms, love can even calm fires, love is a magical energy.  Many things can happen if you just send love and so that's my message for tonight.  Love yourselves and then love everything on your planet and many solutions may be found, just by sending love.
Namaste dear ones, Namaste.
Channelled through Pamela Goodall
27 July 2019  
This is Mother Mary.  You have smelt my perfume many times; but have not connected it to me before.  Now you will recognise it instantly. 
I come in love to give a message.  You know that the message will be to love each other.  For when you love each other, there can be no hatred, no evil deeds, for love cannot do negativity.  So love each other more and more and deeper and deeper.  When you do this and can even send unconditional love to those that have hurt you or others, then my friends love can conquer all.  When love conquers all then peace will come.  For when every heart is filled with love there can only be Peace. 
Negativity and darkness cannot survive in the light and love.  This is the message that many of us have given over and over again through so many on your beautiful planet.  Love and Light is winning over the darkness and negativity.  Love and Light will win the day.  Never doubt it.  Love and Light will win the day. 
I love you all so deeply and I know that all who read this will send out that Love and Light stronger and stronger, because they realise that each person adds to the whole and to the Light of the planet Gaia.
Love and Blessing to you all.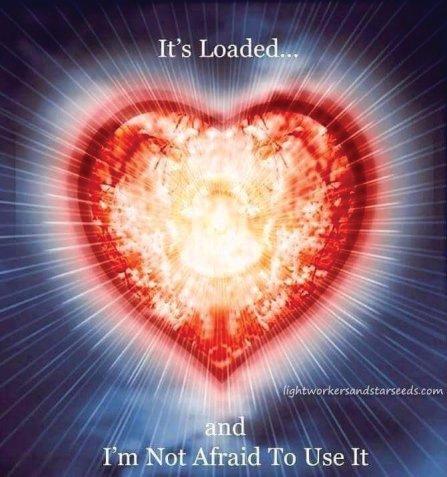 Channeled by Pamela Goodall







Io - 4th July 2018 - Change the Energy

 


This is Io, hello it's nice again to be here.  I always love coming and visiting your planet before I come in and after we've spoken, I go and look around the planet.  I just love it, it's so beautiful.  I can't believe how people could destroy it so.  And I know that many people on this planet, on Gaia, are horrified at what's been done to the planet too. 

 


So what can you do about it?  You can ask your governments to tell the businesses to stop creating plastic.  That would be one good thing.  And then you know that energy can be changed.  You know this, your scientists have told you.  Einstein told you everything in energy.  Energy can't go away, energy can only be changed. 

 


So if everything is energy, plastic is energy and plastic can be changed, from plastic energy to pure energy.  So why wouldn't you do that.  The more of you that do it, the more plastic will be changed, so just change it.  Change it, it's so wonderful when you can do things and just change your planet.  You know this is possible.

 


And send love to your planet, your planet so needs your love, your Mother Gaia needs your love.  She doesn't actually need you, but she does need love.  Mother Gaia/Earth will survive, but the human race needs to change its habits if it wants to survive.  Change your planet, change your ways, and then you can dissolve the plastic into pure energy by sending it love, by matching the frequency to pure energy.

 


Just one small bit and then a bit more and then a bit more.  And as each one of you starts to do this more parts of the planet will be cleared and cleansed.  It can be done, it's been done on other worlds.  Don't think you're the first, other worlds too have tried to destroy their planet.  But then they realised in time and so you can do this too. 

 


We can send you love, we can send support, but you must do this work.  You the people of Earth.  We know you can do it.  We believe in you.  I am Io.

 


Io is one of the three Arcturians who used to send me words.  Now he comes within me to channel.  Pamela Goodall

23rd July 2017 - Clear Out Your Life








We are the Arcturians.  well the pace is picking up for now the Lion's Gate is opening and stronger and higher energies are being sent to Gaia, to your world.

 


if you haven't done so already, it really is time to clear out your life.  Clean and clear your home, then clean and clear yourself.  Discard old habits.  Release old thought patterns.  Remove all negative emotions that are still held in your body.

 


Forgive those that have hurt you in thought, word or deed.  Then forgive yourself for negative things you have thought, said or done, even if you did those things without thought of the consequences.  (Remember that to forgive someone you do not have to condone what they did.)

 


Then learn to love each and every one of you.  Did not Jesus when on your planet say that everyone was your neighbour.  All humans are loved unconditionally by God the Creator because they are the Children of God the Creator.  Learn to love unconditionally in the same way.  (Remember that to send love to a person you do not have to like them.)

 

As you release, forgive and love you allow yourself to carry more light and to raise yourself in a higher consciousness and you flow, not flounder, through the stronger waves of energy that are coming.

 


So well done all humans who do this, for then you can help your planet light up and overcome the darkness upon her.  You become a Lightworker, working for the whole planet and as you do so you work for the whole galaxy and all of creation.  So well done.

 


Explanations in italics by Pamela  Goodall.

 


Channelled by Pamela Goodall







7th July 2017 - Release the Negativity

 


Kuthumi here.  So let's lay it on the line.  Those that do not declutter their minds, their emotions and learn to forgive and love (unconditionally is best) will be left behind.

 


So it is time, we of the Spiritual and Angelic Dimensions have all been giving the same message in different words and ways, but still the same message, release the negativity within you.  When you do so, you become lighter.

 


Some of you say "how do I do this?".  Join a spiritual group for help, look online for meditations to release, go to a spiritual fair and be in the atmosphere and listen.  Open your eyes and ears.  The answers are not hard to find.

 


Some of you having found the answers, do not want to forgive and release.  This is your choice, but I can guarantee you that if you do this releasing you will feel so much better in yourself.  Once you start to release what we call the darkness within you, you will want to release it all. 

 


So release the anger and by so doing release the pain within yourself.  Forgive and thereby give yourself the present of peacefulness.  Release sorrow by knowing that loved one who are in spirit are not far away, in fact they are with you always. 

 


Release any hurting darker thoughts and emotions that go with this negativity within you and in so doing you allow yourself to rise in consciousness and will rise with the planet to the 5th dimension.  Some of you will rise to the 6th or even 7th dimension, for the more you release the lighter you become.

 


So many have said this time and time again that as each person clears darkness from themselves and becomes lighter that the planet, your planet, Gaia will rise in consciousness and so darkness on the planet can be eliminated.  For Light overcomes the dark.

 


Darkness cannot live in the Light.  So raise the Light higher and higher and higher.  In this way the Light finally defeats the darkness and then dear friends, then you will have peace on your planet.  And so it is.

 


Lord Kuthumi.

 


Channelled by Pamela Goodall




25 March 2017


 


Antilles here.  As you so rightly think it is time to relax and go with the flow.  As higher energies reach your planet, it is difficult for you to relax.   Humans, it seems, tense up instead.

 


It is now time to learn to relax in the newer energy.  As you relax you will find things work more easily for you.  The more you tense up, the harder things will be.  So relax.

 


Think of this as what you give out, so you receive.  You understand that concept.  You know that if you go into a room of angry people it attracts you to be angry.  When people are angry nothing gets done.

 


If instead you give out a relaxed and restful energy, this is what you receive and so things happen easily for you.

 


So try to stop being frustrated by this new energy, learn to live within it.  When you learn to live in a relaxed way and go with the flow, then everything will sort itself out and work more easily for you.

 


This works with everything on your planet.  Do not get into anger, instead be empathetic and understanding.  Realise that people and things that frustrate you are working for your highest good, for they are teaching you.

 


It is okay to be passionate about your work, cause or your planet, as long as it is for the highest good of all and you are not in a negative emotion.

 


Working together in a safe relaxed way, giving out only good will bring the same back to you.  So relax my friends.  Relax and go with the flow.  Each and every one of you will benefit from doing this.  So relax. 

 


Blessings to you all.




Channelled by Pamela Goodall


0

/