Shopping Cart
Your Cart is Empty
There was an error with PayPal
Click here to try again
Thank you for your business!
You should be receiving an order confirmation from Paypal shortly.
Exit Shopping Cart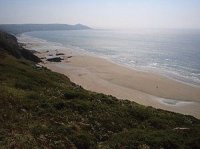 20 January 2020 - Be Still and Listen
Hello we are the Arcturians.  Today we choose to talk about connection to spirit.  It is easy to connect to those in spirit.  All you need to do is ask to be connected and then listen for the connection.
Of course, this is the hardest thing for humans to do.  Just to be quiet, listen and wait for a connection, an answer, a name.  Humans are so busy.  They love to be doing and not BEING.  But to connect, you need to BE.  Be quiet and listen it is that simple.  It really is. 
But humans need their music, their phones, their games and many other distractions.  Do you think these distractions come from the Light, from God, from Creator?  No they do not.
So perhaps if you wish to connect then stop the distractions, be still, be quiet and connect so that you may hear the answers.
Often you find that when you go to the woods or by a river or to the ocean you connect in a deeper way.  So go to your favourite place in nature and connect and listen to hear what you wish to hear.  And so it is.
Channelled by Pamela Goodall
/